Welcome to Richmond, Virginia – Where Small Town Charm Meets Big City Lifestyle
One of America's Hottest Cities
Richmond, Virginia is one of America's hottest cities and consistently ranks as one of the most popular 'move-to' destinations nationwide. With a population that has steadily increased by over 12% since 2010, Richmond has found itself in the middle of an exciting renaissance.
Once defined by its port on the James River and its history in manufacturing, Richmond now finds itself as a hub for tech startups, Fortune 500 company headquarters, and a vibrant collection of both new and historic neighborhoods that make it a popular alternative to bigger, more expensive cities.
Here are some cool facts about Richmond you probably didn't know:
Median age is 33 years old
Population of just over 230,000 (2019)
One of the oldest major cities in the US
Median home price is a reasonable $199k (2019)
4 centuries of rich history and transformation
Current Virginia capital (but not the first…that goes to nearby Williamsburg)
The site of Patrick Henry's historic 'Give me liberty or give me death' speech.
» Plenty of Jobs, Plenty of Amazing Employers
» Richmond Weather & Getting Here
» Superior Learning in Richmond
» Tasty Brews & Good Eats
» Family Fun is Everywhere
Plenty of Jobs, Plenty of Amazing Employers
Anyone considering a move to Richmond is in luck when it comes to finding a job. Companies like CarMax, Dominion Energy, and Markel have their headquarters here and Richmond has been known as a regional banking hub for decades with major offices of SunTrust, Bank of America, and Capital One downtown. VCU Health and HCA Health are major medical employers in Richmond.
The start-up culture is on fire in with new companies rolling out in Richmond with tech 'campuses' springing up throughout the area. Facebook has announced plans to open a data center in the greater Richmond area in large part due to the high concentration of skilled tech workers.
And, plans are underway to create a pharmaceutical hub in Petersburg. Pharmaceutical manufacturer Civica Inc. is investing $124.5 million to establish its North American manufacturing headquarters in nearby Petersburg, creating 186 jobs.
Civica is a partner in a federally-funded partnership with Phlow, Medicines for All Institute and AMPAC Fine Chemicals.  Civica's plant will be adjacent to Phlow's future operation and AMPAC's existing facility and the companies are seeking to establish the national pharmaceutical manufacturing hub in Petersburg, with research and development labs in Richmond.
Richmond-based Phlow Corp. was awarded $354 million to produce essential medications using advanced manufacturing processes from the Medicines for All Institute based at Virginia Commonwealth University's College of Engineering.
Richmond Weather & Getting Here
Richmond weather is pretty amazing no matter where you are coming from. You'll enjoy all 4 seasons here… 'shoulder' seasons of Spring and Fall bring beautiful temperatures in the 60's and while summers can be a bit toasty and humid in the 80's and 90's, the winters are why so many move here. It never gets too cold, and you will see just enough snow to enjoy but not so much that it becomes a problem.
Travel in and out of the area is made easier thanks to Richmond International Airport and its gateway connections to the entire US. Amtrak has a major station in downtown for those who prefer train travel.
Superior Learning in Richmond
Public schools in and around Richmond rank high statewide and the city has an abundance of private school options available. For those interested in higher learning, Richmond offers something for everyone.
University of Richmond (private) is often regarded as an 'Ivy League' caliber institution and Virginia Commonwealth University offers a medical/nursing school, renowned arts degrees, and a wide range of liberal studies. Smaller Randolph-Macon College and J. Sargeant Reynolds Community College round out the extraordinary opportunities for pursuing a degree or adding skills to your resume.
Cool Neighborhoods
Richmond has a neighborhood for every vibe you are looking for. With the James River as the centerpiece of fun and eclectic living, there are many neighborhoods that have views of the river or easy access to it through walking and biking trails.
Surrounding suburbs include Short Pump, Glen Allen, East Highland Park, and Mechanicsville…all a short drive to downtown. No nightmare commutes here.
Carytown – a bohemian district with indie boutiques, record stores, and vintage emporiums. Eateries include cool cafes, bakeries, and health-conscious lunch spots, while evening crowds fill farm-to-table restaurants and craft cocktail bars.
Oregon Hill – a lot of new construction mixed with a historic neighborhood surrounded by notable Richmond landmarks including the James River, VCU, Hollywood Cemetery and the Virginia War Memorial. 
Rockett's Landing – is an urban mixed development along the canal with restaurants, shops, and brewpubs. The Virginia Capital Trail links up here with biking all the way to Jamestown.
Church Hill – In the heart of Richmond is Church Hill, a historic district encompassing some of the city's oldest but trendiest neighborhoods, including Chimborazo, Fairmount, Union Hill, and Woodville. 
In 2018, Richmond was named the #1 beer destination in the US as the city is home to over 32 different breweries and brewpubs. Some of the more popular spots are Stone Brewing, Legend Brewing Co., and the totally unique Blue Bee Cidery…cider to die for!
For amazing restaurants in Richmond, many award-winning James Beard chefs provide eating experiences among the finest in the region. The Roosevelt, The Circuit, and a bakery that will become your favorite place for sweet treats, Whisk, are all culinary favorites with residents throughout the area.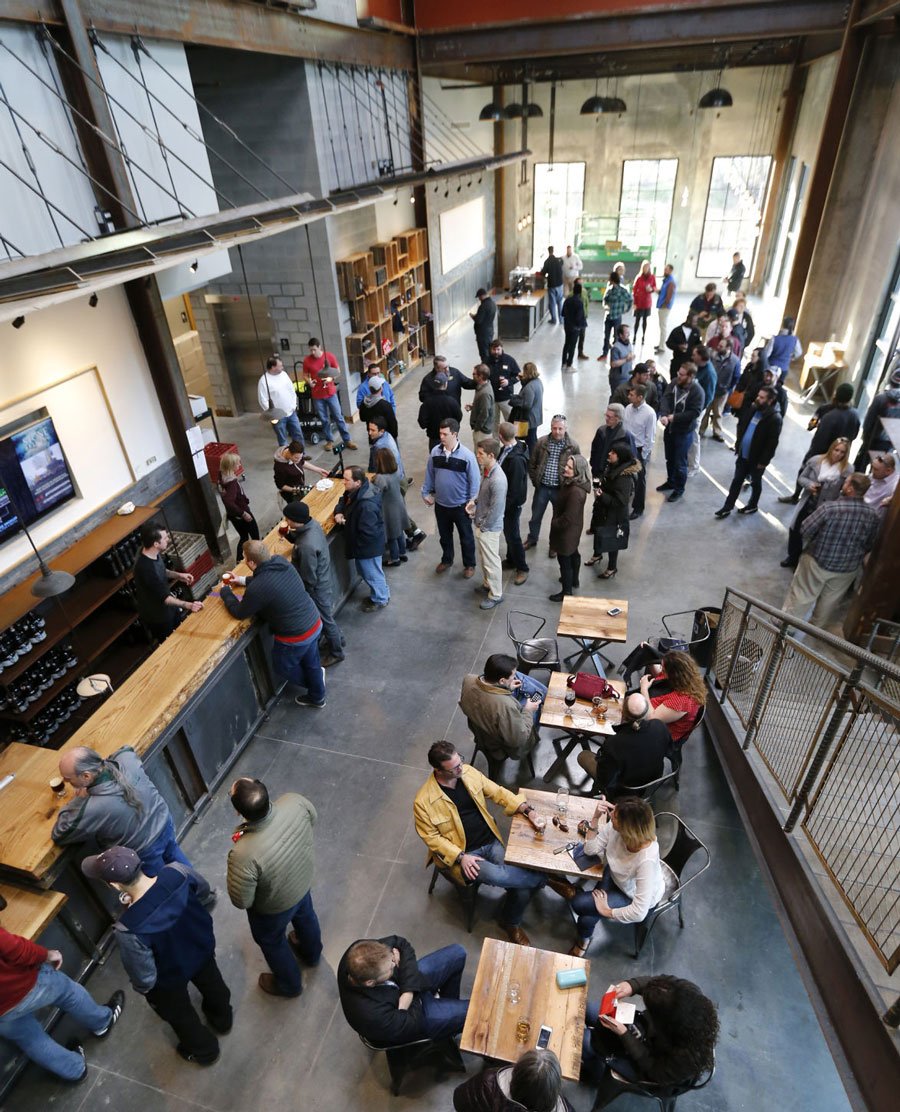 Family Fun is Everywhere
There is something for every member of the family when you live in Richmond. Thrill seekers will love our beloved amusement parks, Kings Dominion and Busch Gardens Williamsburg…both within a short drive from the city and worthy of an entire day's fun.
Families can also enjoy the popular Science Museum of Virginia and the Children's' Museum of Richmond, both wildly popular with the kiddos. For sports junkies, Richmond plays host to the NFL's Washington Football Team for training camp, the Richmond Kickers (pro soccer), and the Richmond Flying Squirrels (MLB minor league for the SF Giants).
And of course, no summer is complete without a variety of fishing and river sports on the James River.
Welcome to Richmond…Welcome Home.
Learn more about moving to and living in Richmond.
Our services are diverse, well proven and client focused.  Let us create a stellar experience for your employee which will result in a stress free move and reinforce that you have their best interests at heart.
info@elementrelocation.net
Your relocation partner
contact